Litigation Attorney in Rockville, Maryland
Is Litigation the Best Way to Resolve Your Family Law Dispute?
Get Personalized Guidance from Our Maryland Attorney in Rockville, MD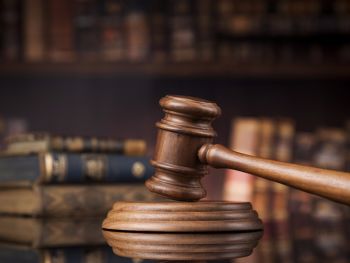 Some say when all else fails, litigate. Before you decide litigation is right for you, consult Attorney Baum so that you can discuss whether alternatives to litigation should be tried before or during litigation.
If you decide to go through with litigation, there are a few things you should know:
Litigation is an adversarial process, meaning it pits two parties against each other.

Litigation involves filing a complaint, serving the defendant, answering questions in writing, producing documents, and giving testimony under oath.

Litigation typically involves motions, in which a judge or court officer decides disputes between the attorneys or disputing parties.
If the parties can't settle, then a judge decides the matter by motions or trial.
Simply put, litigation is a costly and time-consuming process. To learn more about litigation, contact the Law Offices of Robert L. Baum in Rockville, MD today.
Attorney Baum Has a Proven Track Record
Attorney Baum has more than 30 years of litigation experience He is a skilled and successful trial attorney. Although attorney Baum tries to steer his clients away from litigation whenever possible, he can litigate your case if needed. He handles every case personally, so rest easy knowing you'll receive his undivided attention.
Contact him today to discuss your dispute resolution options.